Was this a Corvette ZR1 at Laguna Seca this past week?
Take a close look at the two pictures below, the hood seems to be the same used on the current C6 Corvette, no sign of a hood bulge. Is GM toying with the media?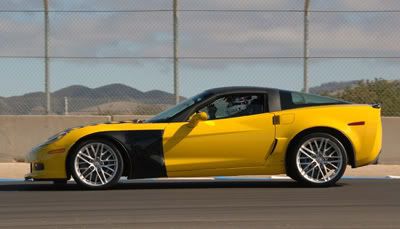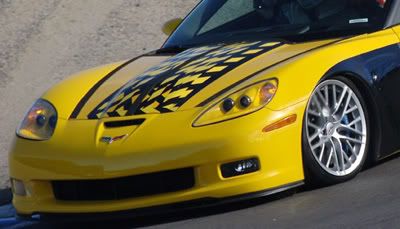 Look at the previously leaked images below, it does appear there is a buldge on the ZR1 hood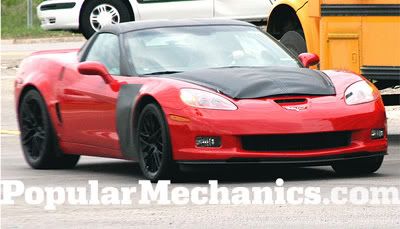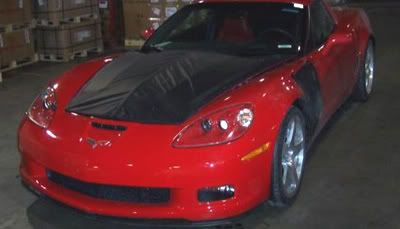 The image below is a C6 Z06 - that shot looks very similar to the Yellow car at Laguna Seca with the camo tape...